MAY 24th, 2018
Through their projects, Nadya Suvorova and Laura Couto Rosado will show you how they feed their practice as designers by searching for inspiration in science and technology. This approach is at the crossroads of several disciplines and to them, appears essential to develop innovative products for the market or research.
About the speakers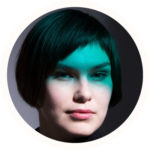 Nadya Suvorova
Nadya is an artist and an interactive media designer. She crafts unique interactive experiences that bring design, science and play together; exploring the grace of the natural world from microbiology to the vast cosmos. Her projects involve interactive installations, applications and graphics.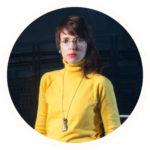 Laura Couto Rosado
Laura is a product and media designer. She blurs the boundaries between design, science and technologies to create poetic products which are an alternative, as beneficial as original, to the panoply of mass market connected devices.