cancelled - MAY 16th 2019
Blockchain collectables are used in gaming and UGC (User Generated Content). For the first time, people can truly own a unique digital object or part of limited edition collectables. These are the essential elements to onboard online communities in a new way and start blockchain marketing.
About the speaker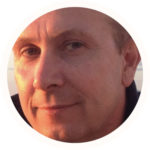 Nicolas Sierro
He is a product manager active in the digital space for more than 20 years and more recently at EverdreamSoft & Blockchainizator. His main professional interests are linked to understanding how to leverage Blockchain for digital collectables and gaming.